CustomsAid
In 1993, Leyton Microcomputer Services recognised the need for improvements in the ease and accuracy of the preparation of customs forms.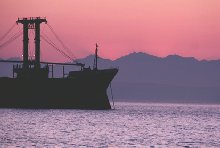 Before CustomsAid, customs brokers worked for hours to complete these forms accurately; employees at businesses which do their own entries followed suit. Now, these brokers and businesses simply enter the items imported and the system does the work, accurately applying the appropriate duty, consumption tax and customs service charge and printing the customs form and worksheet.
This system is currently in use by many brokers and businesses in St. Kitts and Nevis, and is beginning to gain a reputation in Antigua and Anguilla.
Leyton recently improved upon CustomsAid by integrating it with the Online Submission system at St. Kitts Customs Department. Brokers can now submit their entries online thereby getting their goods cleared quicker than ever!
Select a link below for more information: